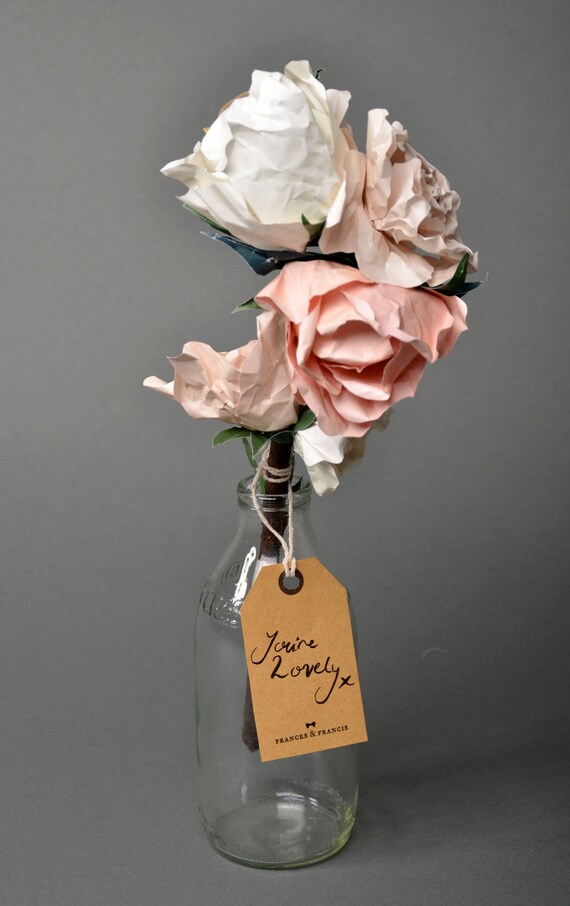 It's a very grey day here in Toronto, and after the very large snowfall that we had, things are melting again, and it's very, very grey....and very warm.
Since there's no chance of flowers emerging anytime soon, I've included some beautiful and delicate handmade paper flowers, by Frances & Francis, which you can see more examples of their work here: http://francesandfrancis.com/ These would make a lovely Valentines day gift!
Gosti is the musical project of artist Larissa Agosti, and this video Victorian reminds me that there is a bright light just around the corner....hang in there.