In many parts of North America, extreme weather, wild winter storms and dramatically falling temperatures are the lead news stories of the day.
In Toronto, we had a major melt last night, it sounded like it was raining outside, and peering out the window, it was a soggy mess. This morning, a bright sunny day, but everything in sight is frozen again, and the temperature is rapidly falling.
I still don't feel much like leaving the house, it's too cozy and warm...but if I must here are some inspired sweaters that I'd have on my list!
This sweater is completely amazing. Does anyone know anything about it? NEED.
Present and Correct. Maker unknown.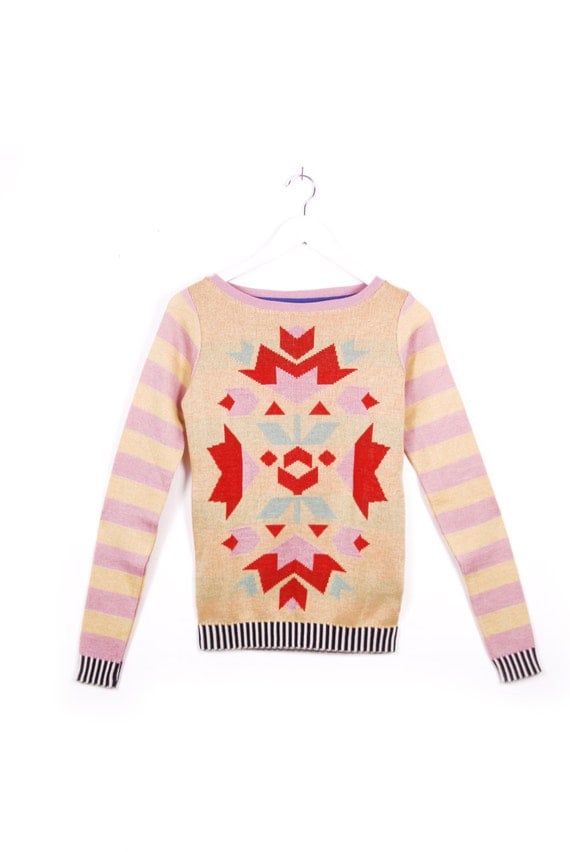 A fancy take on beard stroking elbow patches....in Rhinestones!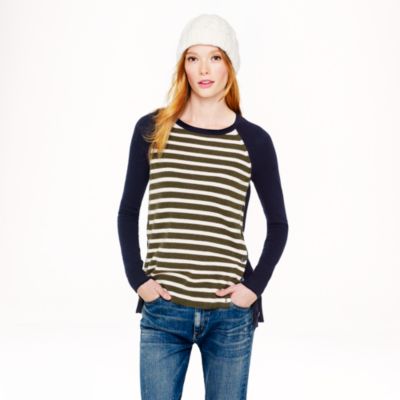 I have stripe issues. I can't pass up a striped shirt. I have come home from shopping, with a "new" striped shirt in tow, only to open up my wardrobe and find, yes, the same striped shirt. But this one is a bit different, with an olive green and navy combination, and elbow patches. www.jcrew.com



This minimalist hand knit sweater by Margaret Howell. I Love her clothing and aesthetic. When I move to the country, I will have to adopt her as my patron saint designer.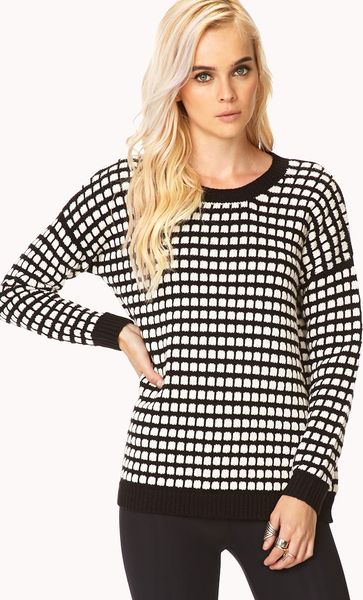 Really into graphic black and white knits at the moment...like this one from Forever 21.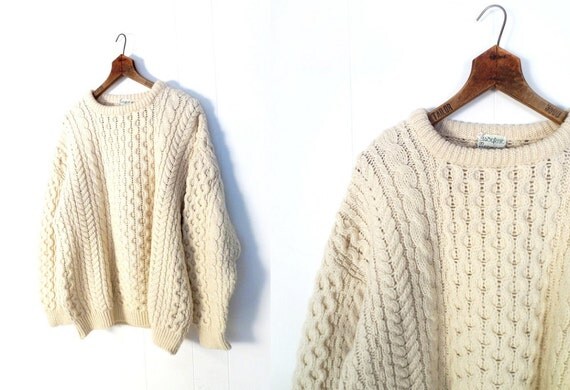 I love chunky knit fisherman sweaters, Irish made, even better. Cue Irish Fisherman fantasy. Arrrrrgh. Or would it be, Aiiiiiiiee. Either way.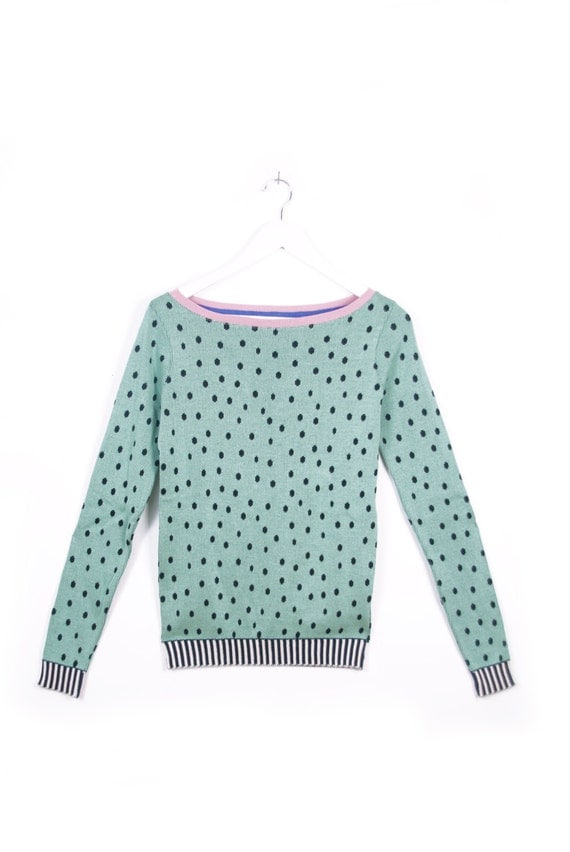 Another amazing sweater by Shelia Couture called: "Imaginative Rain Sweater".
Fluffy plus polka dots. This one looks so cozy! By Coosy. Serioiusly. Coosy.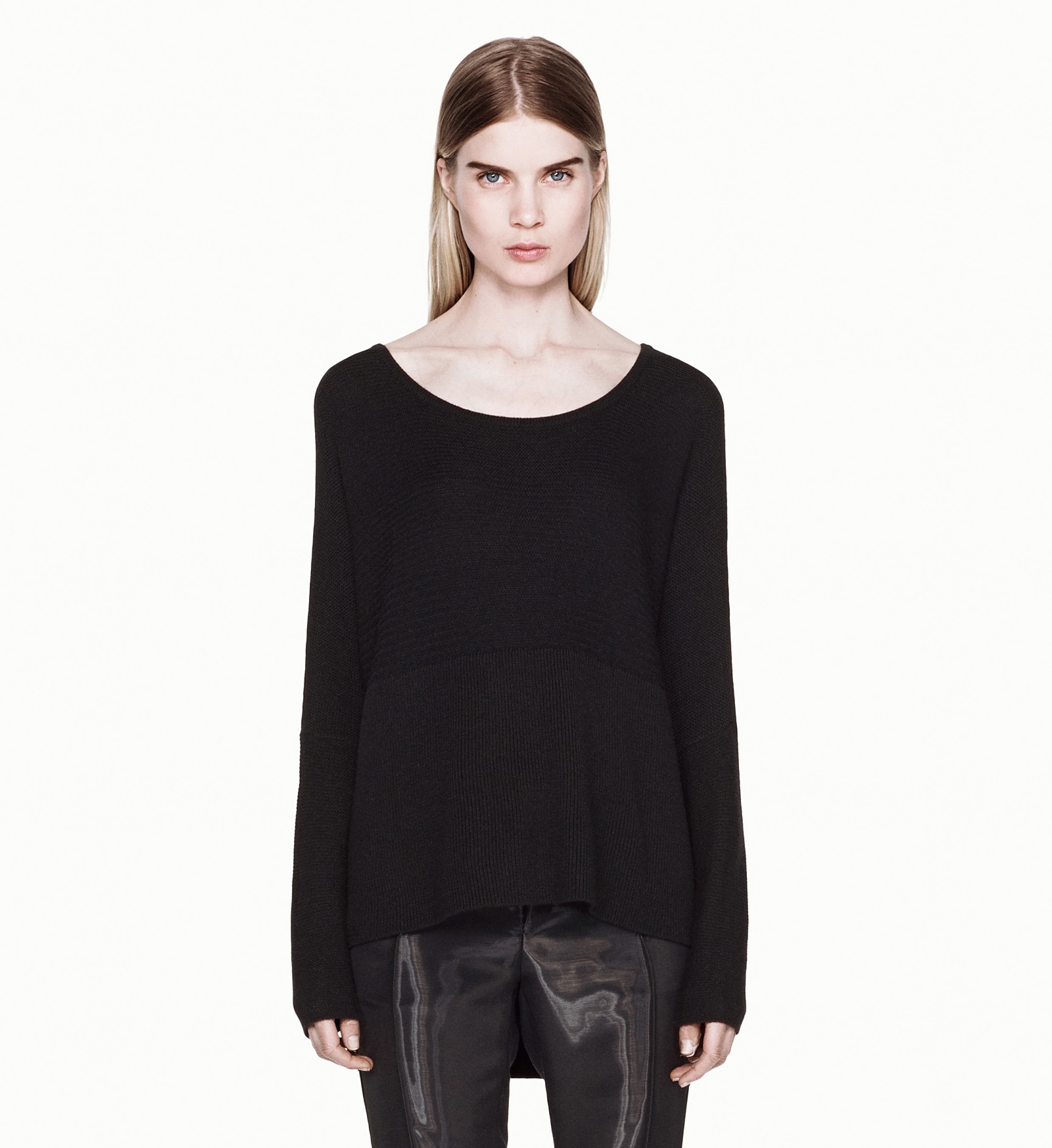 Finally, the cut on this sweater would make it perfect paired with textured knit tights and a short skirt or leggings. Helmut Lang. www.helmutlang.com