I get pretty excited around this time of the year....overwhelmed, anxious, but also, excited.
I love searching for gifts for my pals and family, and try to focus on handmade, thoughtful gifts that they will enjoy. I generally try to make some of my gifts, and have made spiced dill pickles, soap, knitted scarves and other things in the past. This year I've been planning on making some custom essential oil soy candles for my family and friends, and I'm just waiting on the oils to finish arriving.
This year, I thought I'd make a few gift guides of some of my favorite things! The first in the series is a gift guide for your girlfriends that always stand by your side, laugh hysterically with you when you mess up, share a pint with you at the end of a long day, knows your secret tales and loves you loyally and fiercely.
This cast iron green tea pot is actually from Home Depot which I found really surprising, as it's such a simple classic shape. You and your pal can make an afternoon of shopping in Chinatown and looking for the best loose green teas to try.
If you get her the pot, you'd better get her the best green tea in the world. Seriously. This is the only green tea that I drink. It's the Genmaicha style with the roasted rice and it is so delicious. It's like the popcorn crack of green tea. I buy mine here at Sanko in Toronto, but you can also get it on Amazon.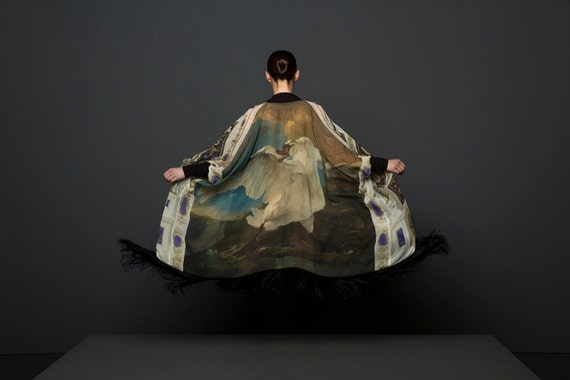 Beacause sometimes she's a frightened white swan....this absolutely amazing silk chiffon Fringe Kimono made by Angie Johnson of Norwegianwood, is a stunner. Totally speechless.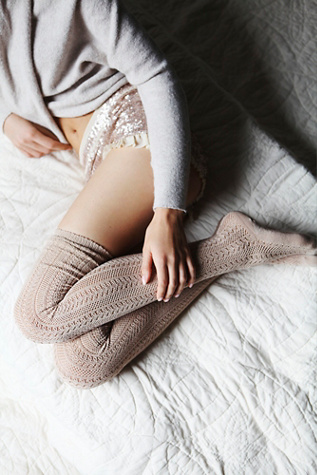 These textured tights will keep her cozy this winter and would be perfect paired over a contrasting, full charcoal grey tight.
By Freepeople.
She likes sharing a cider with you, and likes to DIY, so why not get her a kit so she can try making her own?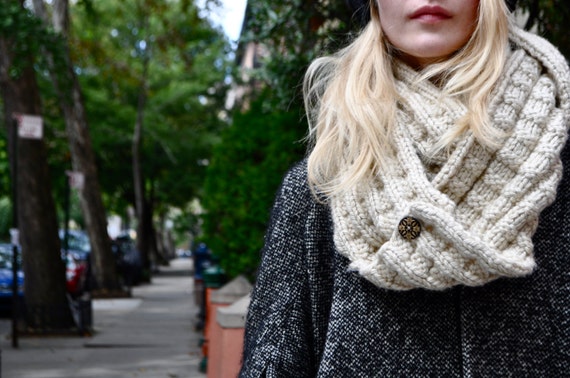 This extra long (6ft!) hand knit scarf will keep her warm on those chilly winter days. And in a pinch, she can hide underneath it like a turtle when she spies her ex heading her way.
By Hilltopknitwear.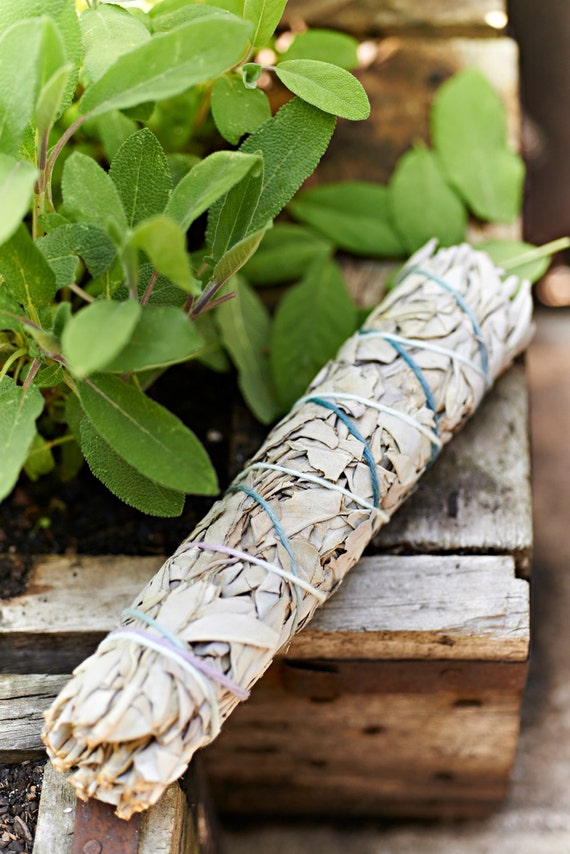 Maybe she just moved and needs to bring some good energy into her space. Grown and harvested in Australia by a white witch, this sage smudge stick should do the trick.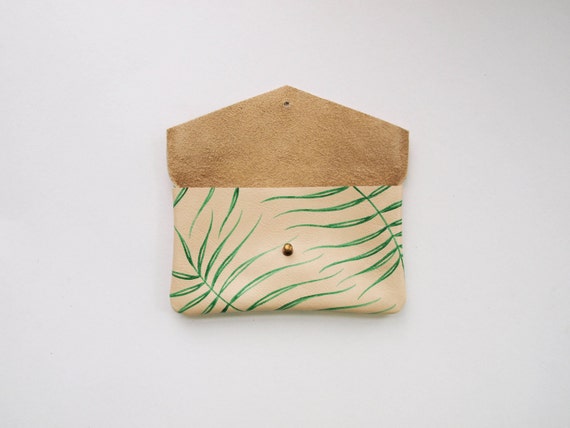 My partner thinks living ferns, anything with a fern pattern or fern paintings reference the Golden Girls. Thank her for being a friend, and protect her eyeglasses or sunnies with this amazing hand painted, leather case. By Kertis.
Sometimes when I'm running errands in the jewellery district downtown, I somehow manage to go out of my way, and *poof!!* somehow end up sipping a spiced Mayan Hot chocolate shot at Soma. Seriously. Pure bliss. You can gift your best gal pal this amazing hot chocolate, or if she's a big chocolate lover, try out their Ultimate box of plenty, with shortbread, strawberry black pepper bar, dipped oranges, Mayan hot chocolate, gingerbread animals in Peruvian dark chocolate, and much more. Small batch chocolate is oh.so.good.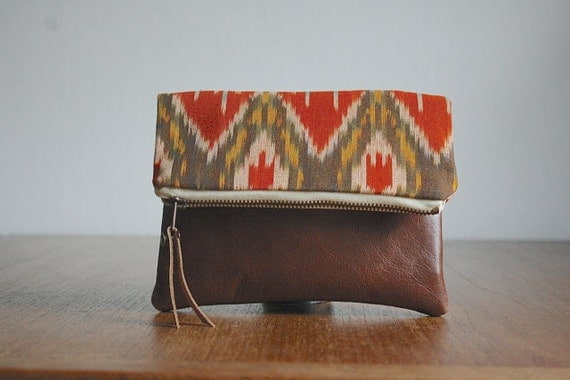 This stunning fold over leather clutch is hand made in Toronto by Grace Design. She has lots of patterns, and incorporates vintage ikat and Japanese kimono textiles into her designs. Exquisitely made and a perfect size for a night out of dancing.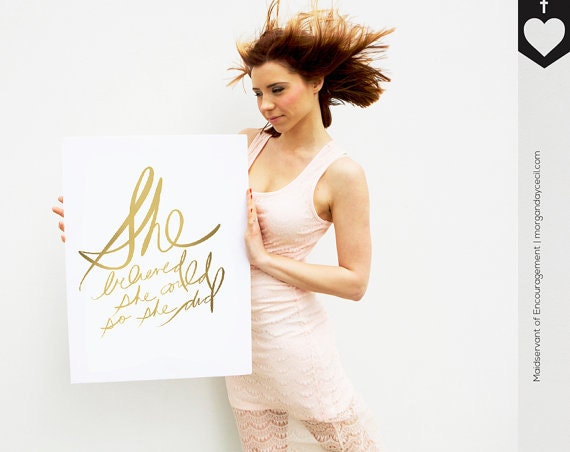 "She believed she could, so she did". Some encouragement for the long winter ahead.
Want a gift you can share with your best girlfriend? Sign up for ceramics classes in your area, or arrange private lessons with a local artist. In Toronto? Try the Harbourfront Centre for really great classes led by current artists in residence.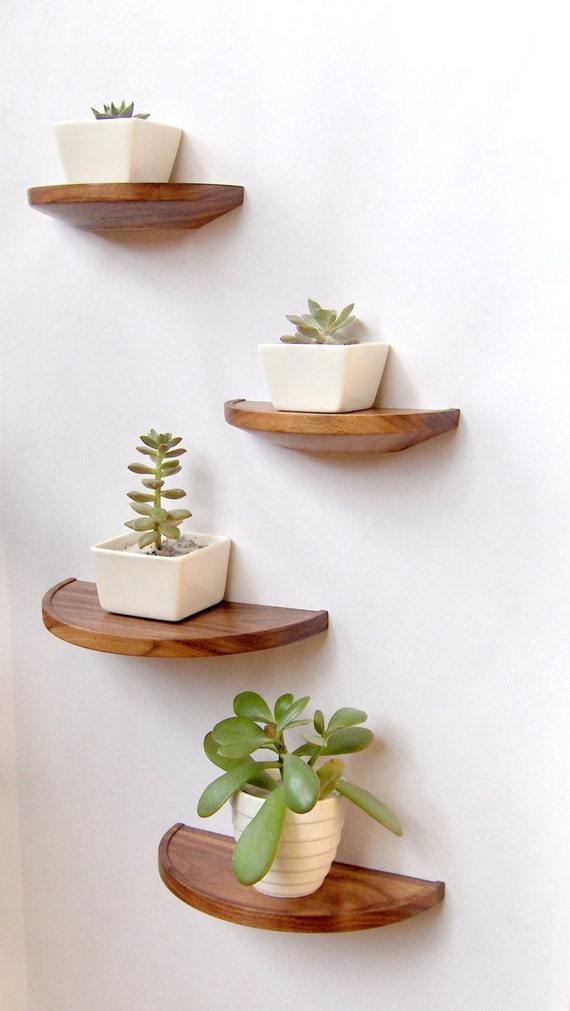 This solid walnut, wall mounted floating shelf is perfect for your space challenged pal. She can stash her keys, display her favorite fragrances, jewellery or artwork. It's stunning, and it's made by my talented fiancé. No bias there, but it is a stunner~! Check out this and his other interior objects at Offcutstudio.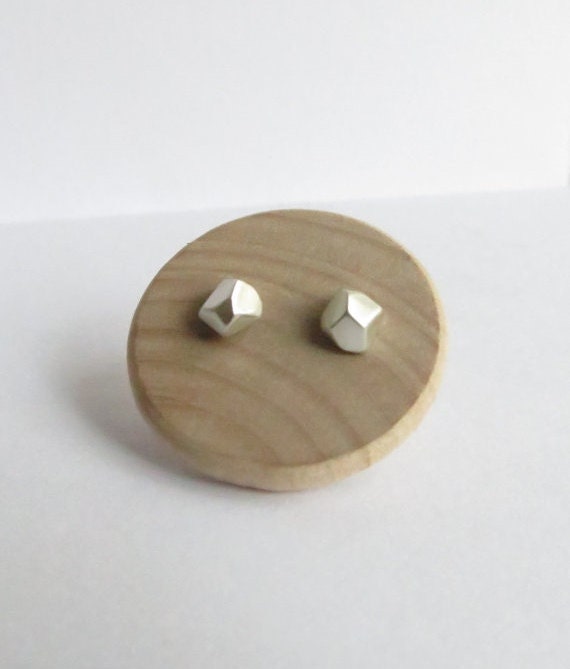 If my girlfriends have pierced ears, chances are they might have received a pair of one of my earring stud designs over the years. This is a faceted pebble pair in sterling silver, which can be picked up in my studio, in my Etsy shop, Touchthedutch, or at the upcoming City of Craft show that I am participating in.
This is one of my go to gifts. A lovely handknit, cotton cloth and handmade soap, made by the RightSoap company. Vegan, pure and organic.
An old photo of me and my bestie. Dancing the night away. Hope you enjoyed my picks!