I took a long walk in the snow after class yesterday, thinking it would be really refreshing, but by the time I arrived at my destination, I was covered head to toe in snow and looked like Jack Nicholson in the snow bank, in the Shining, and was totally exhausted.


Design week 2014 is a wrap, and the week was a lot of fun, starting with a great opening party at Smash Gallery, in the Junction.


Before the party, I also checked out Roux, a newish restaurant in the Junction to meet up with friends, Swati and Carrie and we indulged in the amazing Malpeque and French Kiss oysters, shrimp fritters and other seafood delights with a French Cajun bent. http://www.rouxstir.ca/
With full tummies we wandered down the street to the event, which was a full house of design lovers. The opening party at Smash gallery was a lot of fun, with beer from the craft brewer, Indie Ale house, which is just down the street from the gallery. The beer was fantastic, and I'll be making plans to venture out to the Junction again soon, to check out the brew pub.
It was so cold and snowy this week and weekend, that adventuring out in the wild winds was difficult, but the lure of food and drink called, with catered openings, beer experiments and a playful Saturday evening in my kitchen making home made fish cakes with salt cod from the Portuguese grocery store up the street. Hop City brewery also launched it's newest addition to LCBO shelves this weekend, and I snatched up the 8th Sin dark lager, which was a perfect pairing to the cod fish cakes and arugula salad.
New work was also launched this weekend, as I participated in an event called "Not Forkchops", http://imm-living.com/notforkchops/,
hosted and curated by Design group, IMM Living.
All of the objects designed for the show created the ultimate dining experience, and the attendees of the show can vote for their favourite designs and the chance to see the object go into global production. It was a fun opening night, catered by Hot Bunz, which were so good! I'm still thinking of those sweet and savoury St.Lucia Jerk Wild Boar buns...yum!
I designed a series of minimalist salt and spice cellars and a very extravagant tea strainer, which were all hand fabricated. These pieces were designed to celebrate dinners with family and friends, as the experience of sharing meals together as a family or group becomes more of a scarcity and a special event, I think the objects in a place setting too should reflect the importance of the moments spent together.
I'll be posting images of my work soon, but in the meantime, the link below has a quick snap of my work.
I hope you're staying warm this wild winter, and your family and friends are close,
wherever you are.
http://todesignoffsite.com/blog1/featured/2014-award-winners/
Roux Images courtesy Roux.
Hot Bunz images courtesy http://hotbunzz.com/
8th Sin Black Lager Image courtesy http://www.hopcity.com/8th-sin/
Snow Fox Image: http://roeselienraimond.wordpress.com/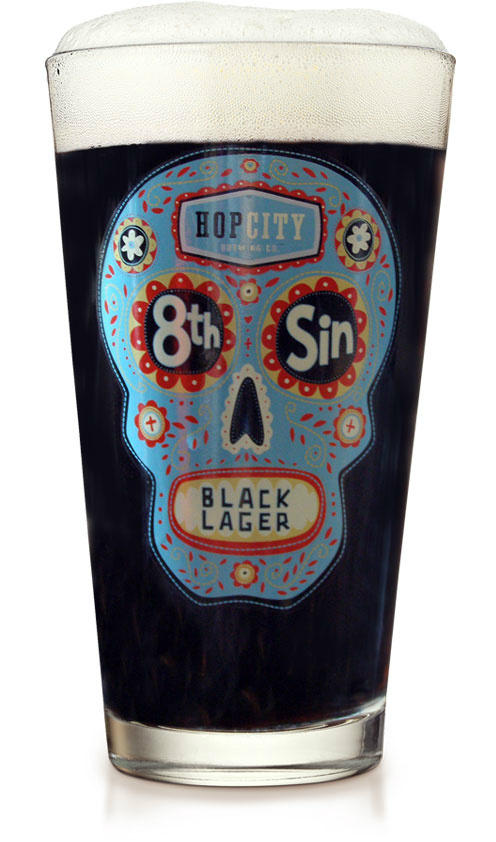 Rou