It's been such an incredible summer, and i have so many new adventures to report!
I took the summer to focus on my wedding preparations, and my relationship with my now husband, which left little time for blogging or other matters.
It was a hectic, but amazing summer, with incredible memories that will go unrivaled for sure. The best part about our wedding (other than the event and what that symbolizes for us), was getting everyone together, and making memories both before and after the day.
The surreal venue, Second Paradise Retreat, was transformed by a massive,collaborative effort from family and friends. I am still completely astounded that everything came together the way that it did, and am truly grateful to have had such supportive and talented friends and family help out the way that they did.
With only seven months to plan the wedding, we spent the winter working on many diy and handmade projects. We decided from the start that because of our dreams to buy a house together, we would save money by doing what we could ourselves....this involved most of the meal prep, all of the design and decor, the jewellery, the and accepting the help that our friends and family offered.
Everyone was so amazing, and came together at the Second Paradise retreat from all across the country. As people arrived, they ran with tasks and we began to transform the property into a wedding venue which was no small task! From my sister and brother in law, Kate and Ian making our arrangements the day of the wedding, visiting a florist and picking wildflowers along the roadside, to my brother David working on our custom playlist for the party, and my sister Rachel and brother in law Matt making and bottling wine months before our wedding, it was very much a collaborative affair!
My father is a superstar, and I will never be able to thank him enough for all of the effort and skill that he put into our whimsical wedding projects. He found a canoe on kijiji, fixed it, and custom painted it, to serve as our bar for the wedding, constructed some amazing planters which flanked the ceremony site, a podium for the officiant, beautiful sandwich boards which had our guest list and menu on, and directional arrows to place throughout the property. He is seriously talented and his time was the greatest gift to us during the wedding!
On quiet snowy days in the winter, I made over 800ft!! of white paper doily garland, which was hung in the reception area, and through the fields to direct our guests to the oceans edge, where the ceremony took place. If I had shown my family and wedding party the total amount I had prepared, I think I would've terrified them, so I hid it! I also hand pierced the grey paper mats for each guest at the table setting, made paper garland and pinwheels, place cards, an ice breaker game, and all of the jewellery and hair ornaments and pins.
I thought I'd share a few of the details from that day with you all....more to come as our wedding is going to be featured on a website, but till then~! xo.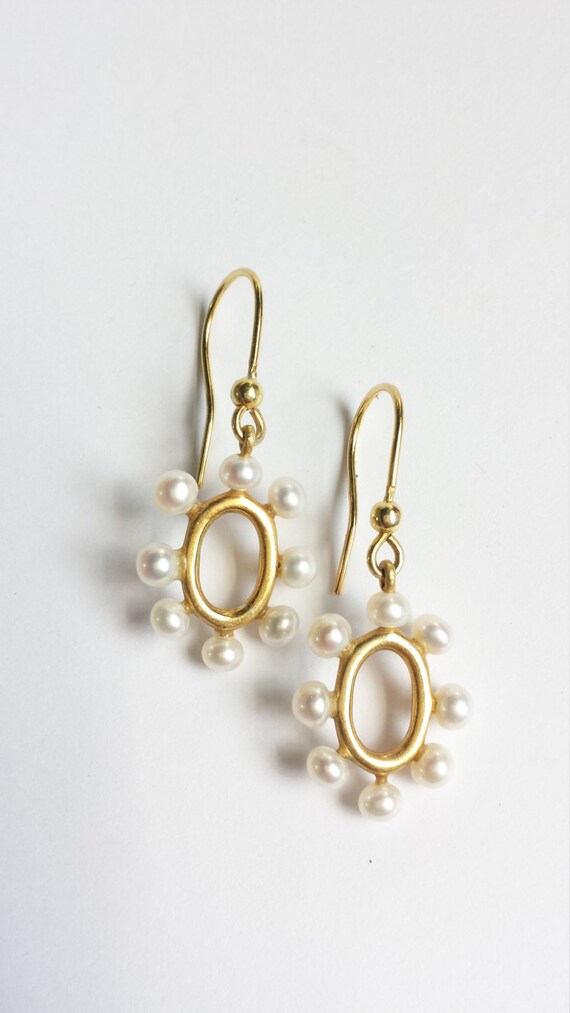 Earring image: Anneke van Bommel.